Shop Offers
12 Days of Christmas Offers
---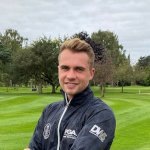 From the 1st of December for 12 days we are running our own little 12 days of Christmas offers!
These offers will be communicated via the members' Facebook page every morning for 12 days. Some savings will be small and some will be big, but as part of the fun... The offer only lasts 1 day so you have to be on the ball and nip in-store on the day to take advantage.
If you're on Facebook but not currently part of the Drayton members-only group, please let us know in-store or via the button below and we can get you added!